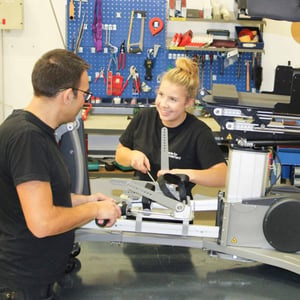 The ability to move is something most of us take for granted. Our experience has shown us the life-changing impact that movement has for people whose mobility has been affected by disability.
For us, quality of life is closely linked to an individual's health and well-being, where physical, mental and social aspects are successfully integrated:
Social well-being and acceptance
Feelings about functioning
Participation and physical health
Emotional well-being and self-esteem
Access to services
Pain and impact of disability
Family health
We believe that movement and activity improve both health and well-being, regardless of a person's physical level of functioning. That's why Made for Movement is dedicated to helping individuals with severe physical disability get into an upright position and moving.