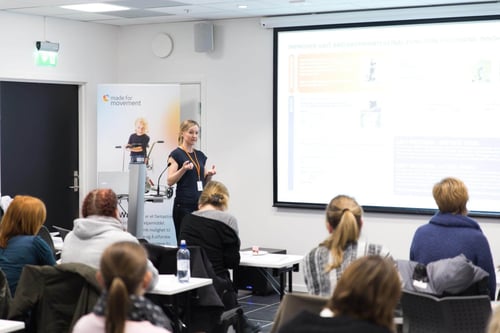 Made for Movement aim to provide clinicians the latest know-how within the field of physical disabilities and arrange seminars with external speakers on a regular basis . The seminars are held locally and in a half-day format.
Typical set-up
2 hours Keynote speaker
1 hour theoretical and practical presentation from Made for Movement
Total of 4 hours including breaks and lunch.
The seminars are free of charge.
Do you want to see if there is a seminar coming up in your area please click here! If there isn't any seminar coming up in your area, and you are interested in setting up one, please contact us, to look at the possibilities for a future seminar.