HEADALOFT

Headaloft is specifically designed to provide comfortable and secure head support for individuals using wheelchairs, standing and seating systems, car seats, pushchairs, or other equipment with headrests. By safely supporting the head in an upright position, it facilitates smoother breathing, easier feeding and swallowing, improved eye contact, communication, and enhanced participation.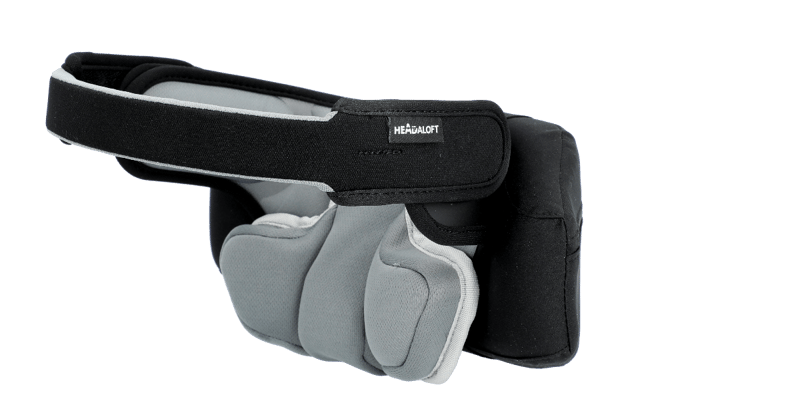 Easy to put on and take off

Comfortable padding which g

ently supports the forehead and occiput

Allows movement of the head

Attachable to any device with a headrest

Enables easier respiration, swallowing, eye contact, communication and social interaction
Who is the Headaloft intended for?
Headaloft is suitable for people who have limited head control and are unable to independently hold their head upright in sitting and standing positions.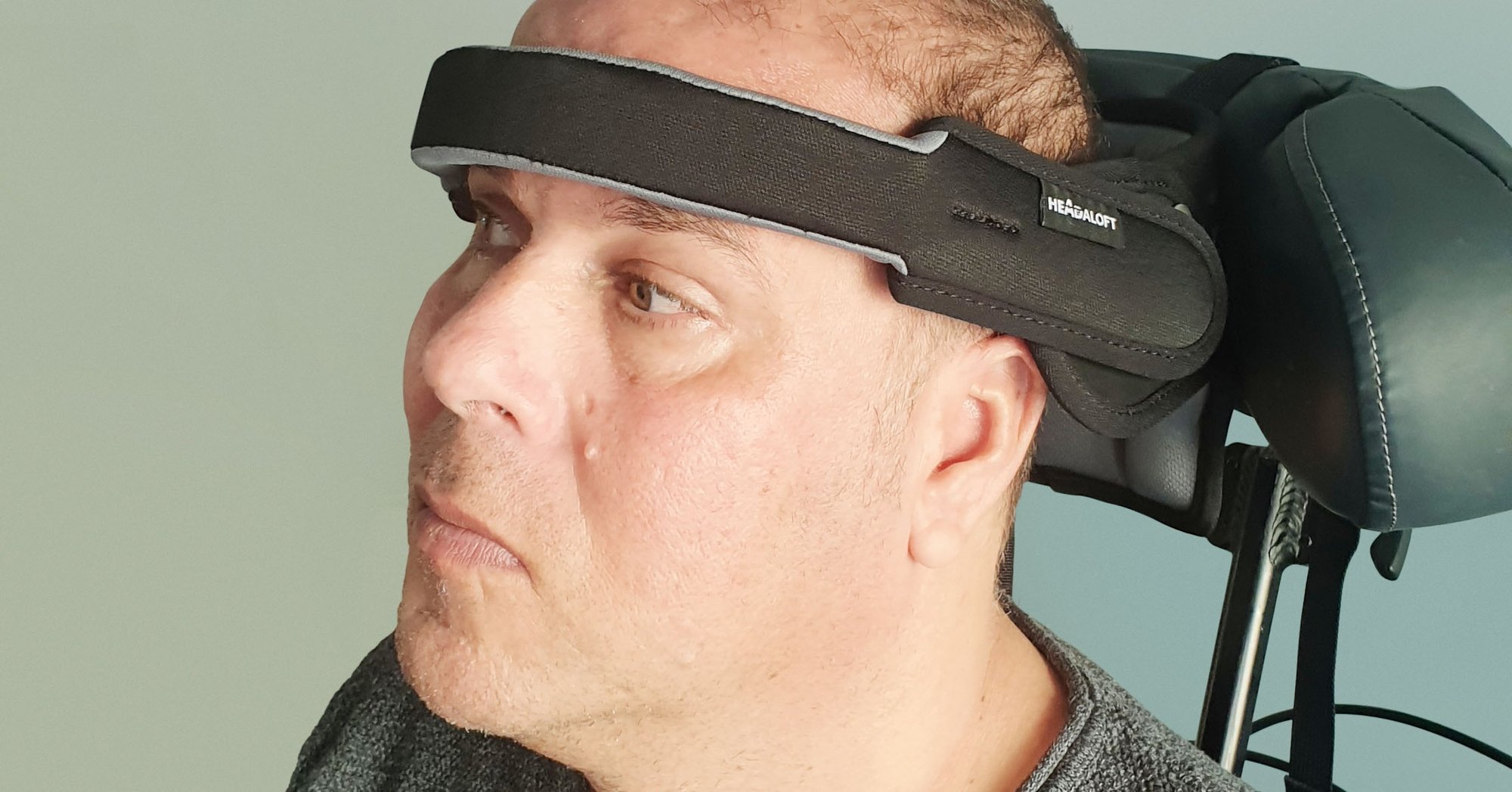 Headloft – Anterior and occipital head support
People with severe disabilities may find it difficult to maintain an upright position of their trunk and head, and therefore require assistance with head control. This can impact their daily life in many ways, from functional difficulties to feelings of compromised dignity and self-esteem.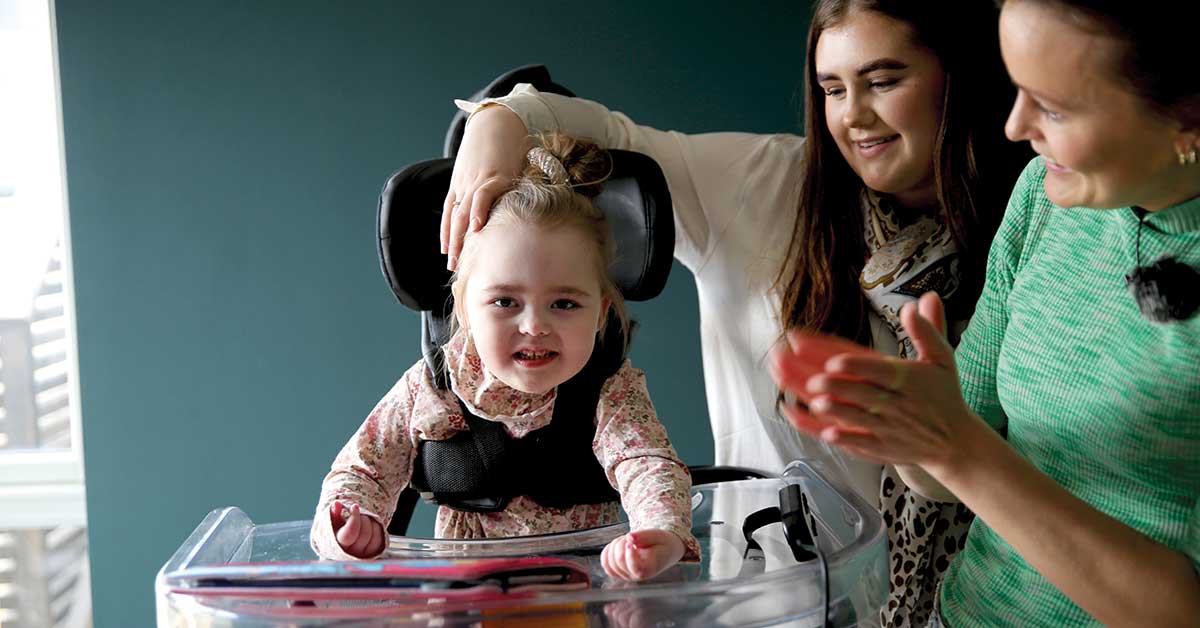 When is postural support needed to control the head and what to use?
For children, young people and adults with complex needs, a wide range of postural equipment is needed for positioning. In some cases, support of the neck and head is also required, to enable and sustain an upright position of the head.
A comfortable solution providing stable and versatile head support in a wheelchair, standing frame, car seat, pushchair, or any other seating and mobility device equipped with a headrest.

The Headaloft offers:

Positioning for smoother breathing
Easier feeding and swallowing
Enhanced communication and social engagement
Facilitation of eye gaze control and enjoyment of entertainment
Movement of the head in a non-restrictive manner

Headloft is crash tested under U-S. crash test safety standards US - FMVSS 213, NPRM 213.

The Headaloft is delivered with 3 sizes of forehead straps to cover head circumferences from 42-66 cm (S, M, L) and an occipital support cushion.

Head circumference

Small forehead strap: 42-48 cm

Medium forehead strap: 48-56 cm

Large forehead strap: 56-66 cm

User manuals

We are more than happy to send you a user manual on request. Contact us here and we will send you what you need.
We understand that you might have many questions
To make it easier for you, we have gathered the most frequently asked questions about Headaloft.