Robotic rehabilitation improves efficiency
Offering new technology to patients in your clinic is attractive and allows you to adapt and personalise training programs to the individual needs of the patients. You are able to constantly monitor and evaluate progression and adjust accordingly. The use of medical devices provides higher training intensity compared to what is typically achieved in traditional rehabilitation, and at the same time offloading therapists' burden. Robotic movement therapy is a recommended intervention in rehabilitation, all the way from intensive care units to in-patient and out-patient clinics.
Innowalk Pro
- a
ssistive technology with impact
The Innowalk PRO is an adjustable, whole-body movement solution that enables people with moderate to profound physical disabilities to access training.
It provides safe, guided, repetitive movement by supporting the body in an upright position, offering optimal weight-bearing.
Moreover, a feedback system, visualising outcomes and improvements directly to the patient and the therapist, is a great motivation factor during training sessions.
The Innowalk Pro is easily transported from room to room and quickly adjusted for use with patients of varying size and ability.
The Innowalk Pro gives us a valuable opportunity to efficiently match patient needs and therapeutic goals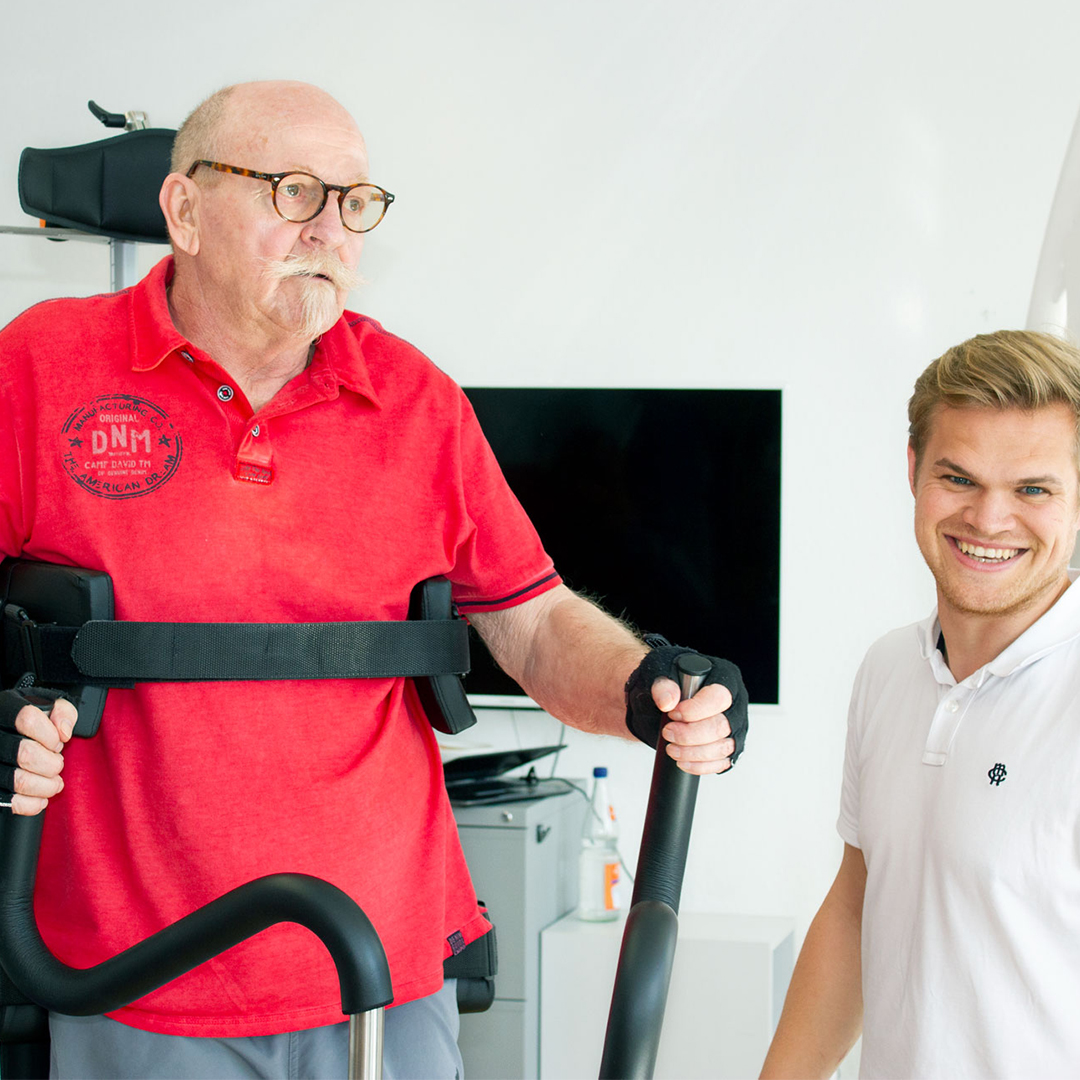 NiB Neurological Interdisciplinary Treatment Center
NiB in Cologne, Germany, a leading centre in innovative techniques and rehabilitation therapy, is our first
Made for Movement Partner Centre employing the Innowalk Pro.

Explore our resources, a gateway to relevant research, product-specific studies and valuable content conveniently located in one single location.

Want to become a partner?