Movement as a foundation for learning
Children's academic performance is closely linked to their ability to learn. Exploration is a vital part of the learning process, and young people can explore their world through the ability to move. Movement shows profound impact on learning, as well as providing a great sense of fun and a feeling of inclusion. Physical activity improves health, and healthier young people are likely to have better attendance in school. Children with complex disabilities often have limited opportunities for physical activity, and should be empowered to move. Assistive devices make movement possible for all, and should be considered as a means of access to learning.
Physical Activity is supported by research
Physical activity during childhood has been shown to improve academic performance, and learning through movement is an effective strategy for school children.
The World Health Organisation recommends that school age children should:
Achieve 60 minutes per day of moderate-to-vigorous physical activity

Incorporate vigorous-intensity aerobic activities, as well as those that strengthen muscle and bone

Limit the amount of time spent being sedentary



Our solution within a school setting
Assistive technology with impact
The Innowalk PRO is a unique, adjustable solution that enables young people with moderate to profound physical disabilities to access movement and physical activity during the school day. It provides safe, guided, repetitive movement by supporting the body in an upright position, offering optimal weight-bearing and dynamic standing.

Innowalk PRO empowers school staff to motivate and engage pupils, while reducing sedentary activity and promoting positional changes in a way that is stimulating, safe and enjoyable. It is easily transported and adjusted for use with individual pupils of varying size and ability, maximising opportunities for participation and inclusion for all.
Attention while using Innowalk Pro is better than when they are sitting in the chair. So, we are finding more engagement from pupils when they are using the Innowalk Pro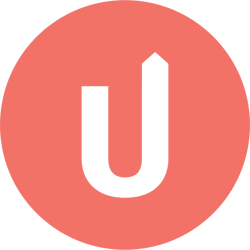 We take care of your device
...so you can take care of what matters most.
Our Uptime Service Program allows you to:
Secure uninterrupted physical activity

Operate equipment safely

Keep service costs affordable and predictable

Save time and resources on maintenance

Reduce the likelihood of unexpected incidents

Reduce the cost of parts and any significant repairs

Minimise the total cost of the equipment and extend its lifetime
Ysgol Y Deri – More than just a school
Ysgol Y Deri is a school that prides itself on catering for a wide and diverse range of differently abled pupils. The school environment is positive, warm and welcoming, with a fantastic range of facilities and a staff team with a 'can do' attitude. Staff at Ysgol Y Deri work with every child as an individual ensuring that their educational and therapeutic needs are met so that they can flourish both within the school and beyond.
The school vision is simple: "Potential, Opportunity, Achievement"
Northern Counties School – Inspire, Believe, Achieve
Northern Counties School is part of the Percy Hedley Foundation, a disability charity based in the North East of England, which is celebrating it's 70th anniversary in 2023.
The school offers provision for students aged 3-19 years old with complex learning difficulties, physical disabilities and additional communication needs, as well as specialist provision for children who are deaf/hearing impaired. Staff at Northern Counties are dedicated to engaging, enabling and empowering every student to optimize their future life chances by unlocking individual potential and maximizing their progress and attainment. Staff use a trans-disciplinary approach to suit the wide range and severity of the educational needs of students attending the school.

Scientific articles, product studies and posters
Explore our resources, a gateway to relevant research, product-specific studies and
posters conveniently located in one single location.

Your journey to the Innowalk PRO starts here
We understand that the journey to Innowalk PRO is different for each school, and we will work with you to ensure you access a customised pathway with no cost or commitment, including up to a four-week equipment loan. When it comes to the investment phase, we will offer advice and share our experience on financing options to make your journey informed and flexible.