INNOWALK
The Innowalk is an innovative dynamic standing device, that enables movement and physical activity for children, adolescents and adults with significantly reduced independent standing and walking abilities.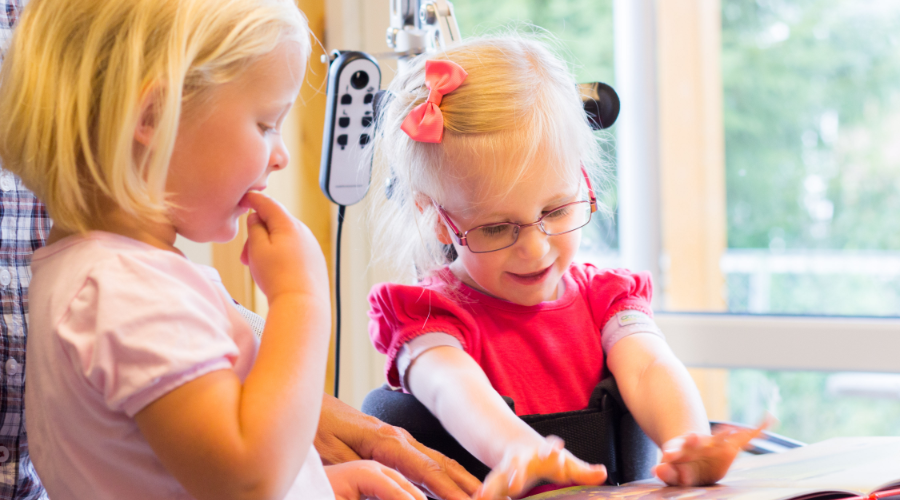 The main benefits of the Innowalk
Innowalk is a safe and comfortable assistive device for enabling movement in a weight bearing position. It provides opportunities for:
more physical activity

stimulation of gross motor function

improvement of physical and mental well-being

reduces the risk of negative health outcomes
Who is the Innowalk intended for?
Innowalk is designed to enable movement for children, adolescents, and adults with moderate to significant physical disabilities who may suffer from a neurological condition or neuromuscular disease, and have limited ability for independent movement. They spend most of their waking hours being sedentary, and are therefore less physically active compared to those without disabilities. No independent ability to stand or walk is required to use the equipment.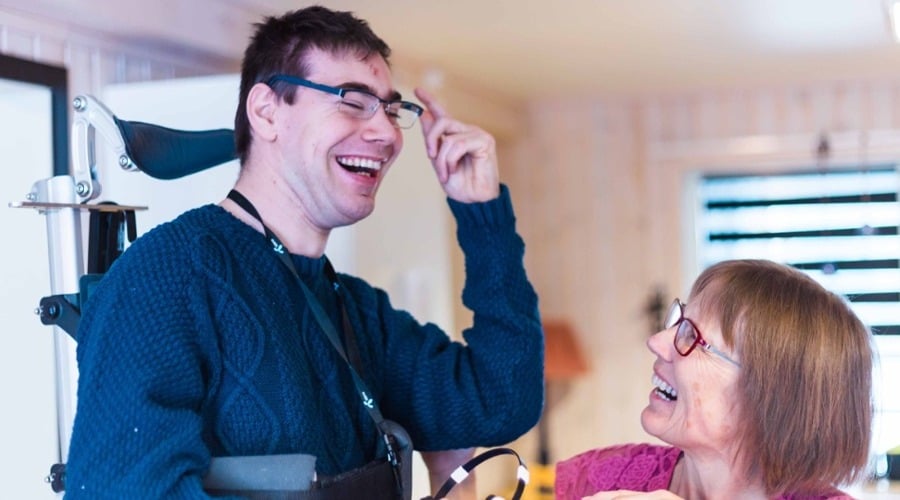 See how the Innowalk works
The innowalk is the best piece of equipment we have for our son and is used at least twice a day
The benefits are life changing
The Innowalk is a motorised dynamic stander offering:

Assisted movement – Motor-assisted and repetitive movement of the whole body in an upright weight bearing position.

Full Body Support – Adaptable support system enabling appropriate positioning and exceptional comfort.

Safe use – Safety feautures such as an automatic motor pause if any resistance against the movement is detected, for example a muscle spasm.

The innowalk is developed with the user experience in mind

Easy and safe

A user-friendly, robust dynamic stander.

Easy transfer in and out with a swivel seat and swing away leg supports, which allows for a smooth and safe experience for the user, either independently or with assistance.

Limited physical load on assistants and caregivers.

Comfort

Enables people with complex movement disorders to break up sedentary behaviour and move more frequently and for longer time periods.

The Innowalk has thick padding on the leg supports and seat to provide increased comfort and support for the user.

A large, stable tray supports arms when standing and provides a good balance between support and opportunity for activity.

Tilt in space angle provides stabiliy and comfort for those with poor trunk and head control.

Independence

The Innowalk is easily adaptable for people with different needs for use in a home setting.

Opportunity to stimulate muscle activity through active movement, depending on the users' abilities and capacity.

A accessible remote control encourages user participation and independence.

Size range

Small: User height: 80-125 cm | User weight: max 35 kg

Medium: User height: 120-165 cm | User weight: max 65 kg

Large: User height: 150-200 cm | User weight: max 110 kg

• Encourage arm and hand function

• Increased training effect

Fixing the hand to the arm handle

Swinging away function (optional side left/right)

HEADALOFT

COVER HEAD CIRCUMFERNECE FROM 42-66 CM

Insoles, blocks, and scissor shoe raiser*

compensate for leg length discrepancy

* must be assessed individually

Measurement form

Here you find the Innowalk measurement form.

User manuals

We are more than happy to send you a user manual on request. Contact us here and we will send you what you need.
We understand that you might have many questions
To make it easier for you, we have gathered the most frequently asked questions about the Innowalk.