The advantage of robotic rehabilitation therapy
Robot-assisted therapy can be used by physical therapists in conjunction with traditional physiotherapy approaches. Rehabilitation robotics include a wide range of training devices with the main purpose to train lost body functions caused by neurological or traumatic events.
Lower and upper extremity rehabilitation can require significant time and physical effort on the part of physiotherapists. The use of robotic devices is a highly motivating method, as it allows for repetitive, intensive and task specific training, whilst potentially offloading therapists' burden.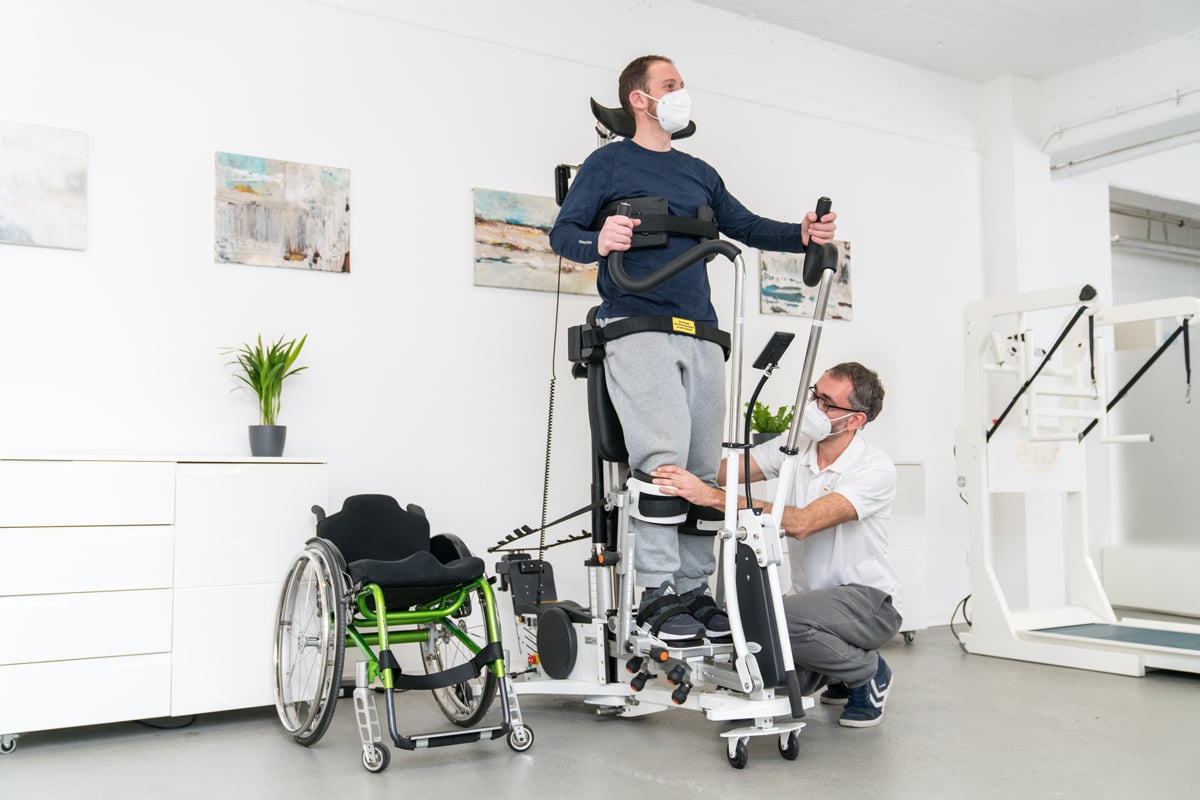 What is the difference between end-effector and exoskeleton robots?
Rehabilitation robots are often classified into two types, end-effectors and exoskeletons according to their mechanical structure.
An end-effector device is connected to the patient at a distal segment, for example feet and the force generated at this point change position of other joints simultaneously. Wheres an exoskeleton are connected to multiple points on the patient and each single joint is guided along a pre-programmed trajectory.
Why is robotic rehabilitation so important?
Robotic rehabilitation technology is a great opportunity for rehabilitation clinics and therapists to deliver high-dosage and high-intensity training for patients with a physical disability. At the same time it is also offloading the burden on therapists.
Some benefits you can expect from using robotic technology in therapy:
High-dosage and high-intensity training
Lower burden on therapists
Saves time and resources
Safe handling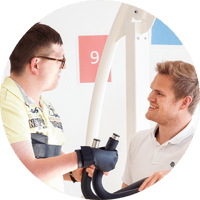 NiB Neurological Interdisciplinary Treatment Center
A leading centre in innovative techniques and rehabilitation therapy, is our first Made for Movement Partner Centre employing the Innowalk Pro.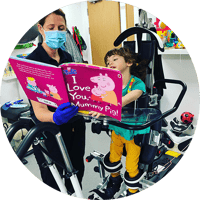 A private paediatric physiotherapy clinic, predominantly treating patients with neurological conditions.



One of the most innovative rehabilitation centeres in Germany uses the Innowalk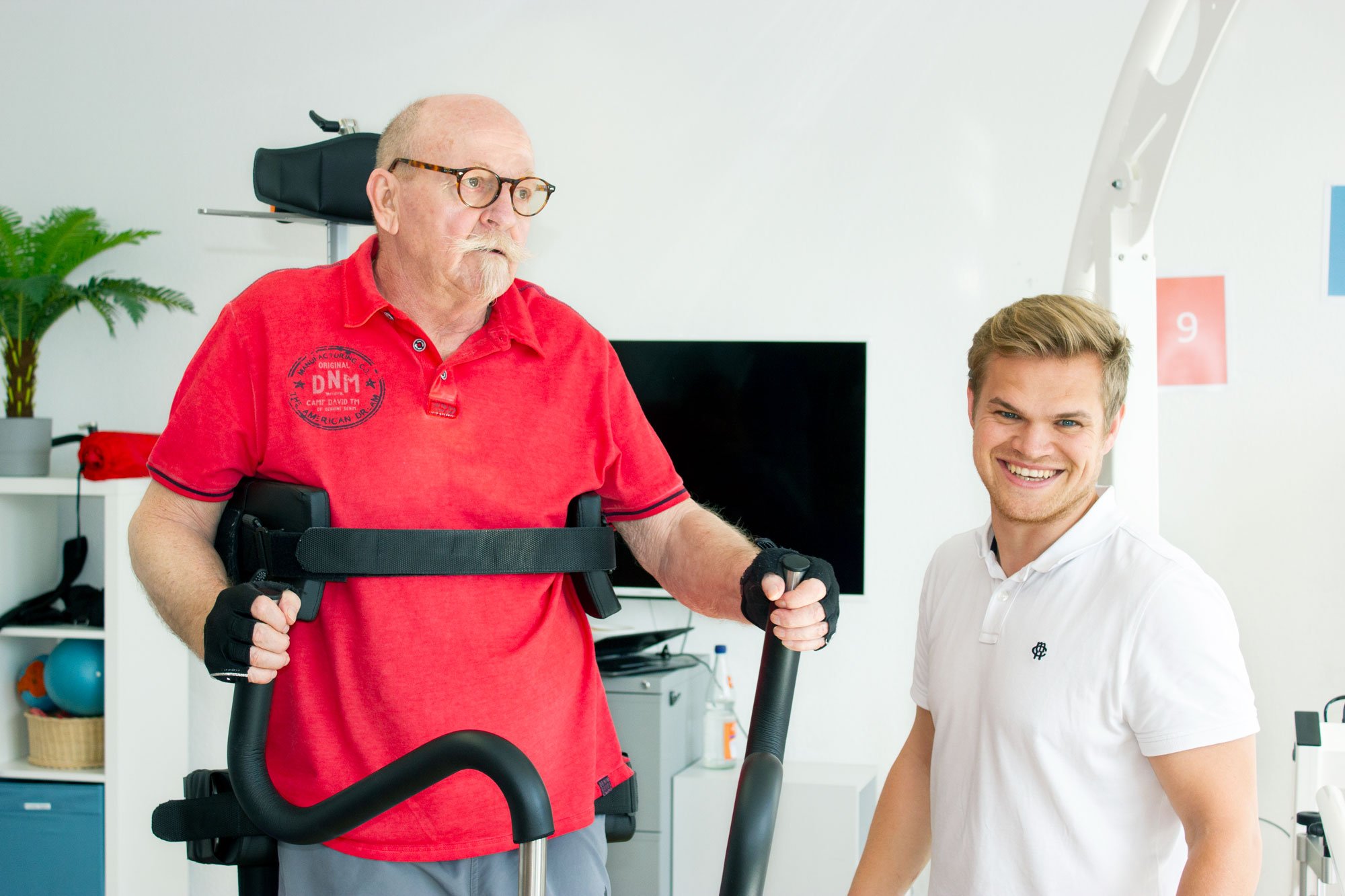 If you already know which solution may be suitable, you can
book an assessment with us directly.

Become a part of a growing network?
Easy access to innovative, robotic and cost effective rehabilitation will benefit your patients.