It is not always easy to predict if a child with a disability will learn to walk, but we can always make an effort to explore the child's ability to develop this skill or give the child some form of independent mobility with assistive devices. A gait trainer is an excellent device for this purpose.
A gait trainer is an assistive mobility device providing support around the person's trunk and pelvis to enable standing and walking. The level and amount of support is individually adjusted depending on the child's needs and can be modified as the child advances with their walking.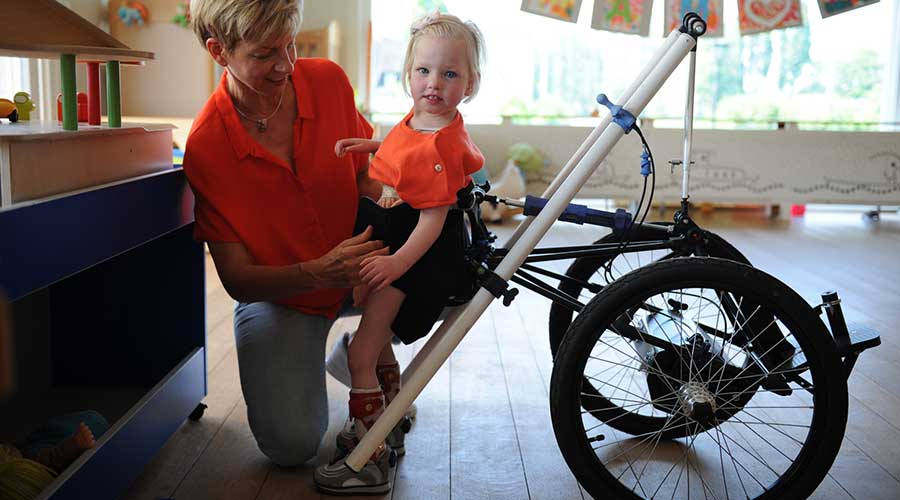 What is the difference between a walker and a gait trainer?
Compared to a walker, a gait trainer offers more extensive support and is typically used by children who are not able to consistently bear full weight through the legs. These children need additional support to stand and take steps independently. Relevant diagnosis can be for example cerebral palsy, Rett syndrome, traumatic brain injury, and the children are non-ambulatory.
Children who are expected to use a typical walker in the future may be in need of a gait trainer as a training device over a period of time to develop independent walking ability with minimal support. This may be children with motor function levels corresponding to cerebral palsy, GMFCS II and III.
Why is walking so important?
For a child with a disability, taking their first steps supported by an assistive device is an important moment and milestone, for both the child and their parents. Mobility in standing allows the child to experience their environment from a whole new perspective and let the child become more independent. It also stimulates more activity, interaction and participation with peers.
Upright mobility is also beneficial for general health and well-being. It has positive impact on joints, muscles, bones, respiration, bowl and bladder function as well as psychological and cognitive development.
A physiotherapist's experience with the new gait trainer, the Hibbot
Kristine Grastro Ekbråten is a pediatric physiotherapist in a district of Oslo. She has long experience as a clinician, both from hospitals and from working in the municipality. Kristine has used the Hibbot as a training device for a child with spastic bilateral CP diplegia for almost 6 months, and we have asked her how it has worked out.
Read more on our blog: A physiotherapist's experience with the new gait trainer, the Hibbot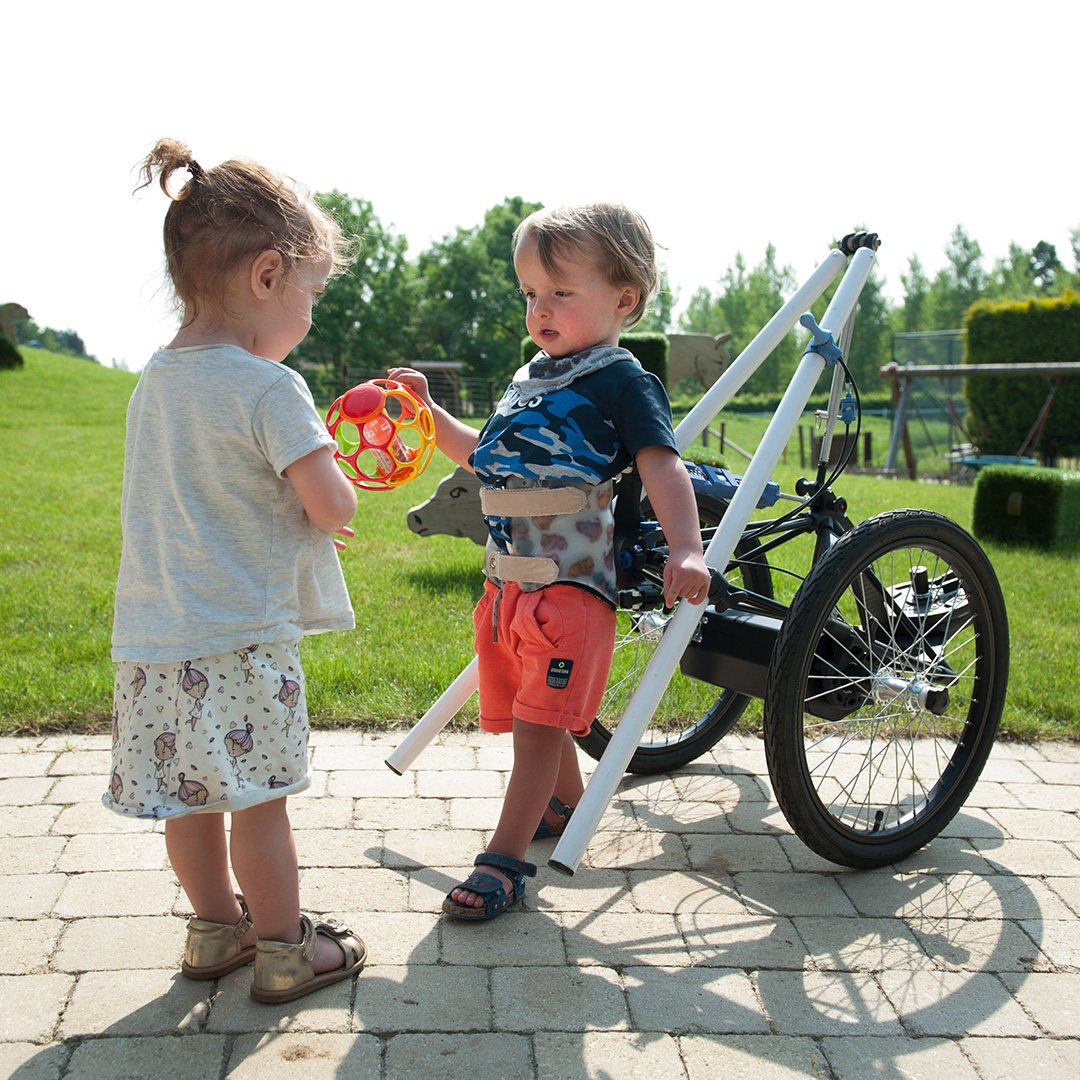 Frequently Asked Questions
We understand that you may have many questions. To make it easier for you, we have gathered the most frequently asked questions about our products.

Ready to take the next step?
If you already know which solution may be suitable, you can
book an assessment with us directly.